So grateful spring has arrived…or is it summer? Whichever, it is not cold, and we will take it.
Found this perfect nest with its trio of eggs gently set to rest in the prickly juniper this morning. Beauty, magic, grace, rebirth, hope. Spring.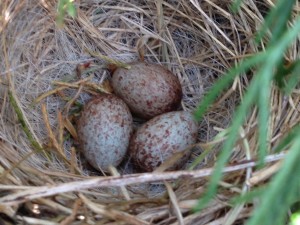 For this spring of 2015, here are the amazing, supportive, locally-oriented merchants where you will find les collines. With great thanks for their support, and yours!
benGableSavories, Chatham
The Farmer's Wife, Ancramdale
The Farm Store at Willow Brook, Millerton
Fleisher's Pasture-Raised Meats, Kingston
Harney & Sons Fine Teas, Millerton
Hawthorne Valley Farm Store, Ghent
Herondale Farm Store, Ancramdale
Hillsdale General Store, Hillsdale
Irving Farm Coffee Roasters, Millerton
Olde Hudson, Hudson
Send us feedback, thoughts, questions! And above all, share the les collines local love xo