November's moon is the beaver, and this year's happened also to be the biggest supermoon since 1948. The beaver is also a sentimental favorite, near to our heart.
Here in Columbia County, some perfect clear skies to see this superduper moon, which was nice as it will be another few decades or so til we get one quite so close again. Though I didn't get a photo, my favorite view was the morning before it was truly full, as it was setting in the hour before sunrise. On a cold, perfectly still and clear morning, it was indeed huge, simply gorgeous.
Though we are a few days into the waning moon now, this post has been about a week in the writing, as my head would end up on the keyboard more than above it. And the long lag since last I wrote….similar excuse…
We've been busy though, picking and preserving, tagging, selling, demoing. Cooking up quince, crabapples, pears, and ginger for some of the last best of the season's flavors: Quince Preserve, Crabapple Jelly, Chipped Pears. No Quince Jelly this year, sorry to say, as the quince crop was all too limited, damaged in part by the same April cold that hurt the apple family.
New on the roster: Concord Grape Conserve: like our dense Concord Grape Preserve, but with the addition of walnuts and oranges. Chunky, sweet, citrusy, divine. Based on one of our old recipe cards, it's a keeper.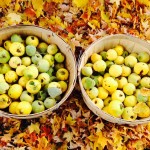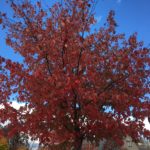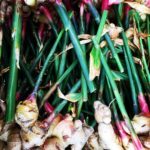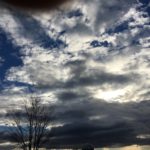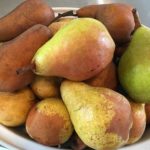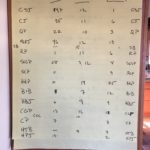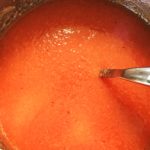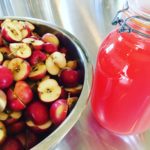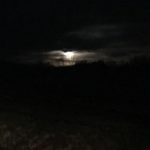 In development, Ginger Preserve, a personal favorite, ready hopefully before Christmas. With the beautiful ginger we are lucky to have from Et Cetera Farm in Ghent, just up the road, we are fully inspired. We will keep you posted.
And in this season of giving thanks, we are grateful for the season's harvest, for our farms and amazing farmers, for the beautiful fruit and supportive customers who make les collines as much a gesture of preserving love, as about the preserves themselves xo