Coming to the tail end of harvest now this mid-October but we are playing catch up on all fronts with September. That usually sweet month of back to school energy and crisp mornings, golden light and shortening days blew in bitter and no sweet about it cold on the personal plane at les collines. We'll write more about that over on the daily grace side, suffice it to say here that as always we've found solace in the natural world, in the farmers and other folk who like us have chosen a life closely entwined with it, and in our wonderful customers and stores who support what we're doing.
Chipped Pears, Crabapple Jelly and Concord Grape Preserve are in now, they all are looking and tasting gorgeous. The Crabapple was featured in a Hudson Valley Bounty back-to-school bag along with other amazing local products like Bread Alone bread and the Peanut Principle nut butter.
Sadly for the first time we have no quince sources, the blight last year has run into this and thus there will be no Quince Preserve for the first time in les collines history. Pumpkin Confit is still in development, with a pH requiring more tweaking before we can safely release, so stay tuned: hoping by the end of the month. The test batches so far are so good, it will be well worth waiting for. And when we get a bit of a lull we will begin working on some of the rosehip juice we extracted from Jane Iredale's rosehips growing just behind us at market. Very local sourced.
A fun article about using preserves in cocktails is out now in the fall issue of Edible Berkshires. Penned by the multi-talented Christy Frank of Copake Wine Works in Copake and formerly Frankly Wines in Manhattan and complete with seasonally appropriate recipes using les collines and Berkshire Mountain Distillery spirits. We hope to collaborate on a cocktail class with Berkshire Mountain this winter, stay tuned.
Our demo of Heirloom Tomato Butter marinated rib eye sold out our stock at the Great Barrington Co-op, it was our first time cooking live for a demo so especially glad it went well and nothing caught fire…
We'll be sad to see the Great Barrington Farmers Market draw to a close the 28th, hard to believe given our feet dragging last spring about committing to a full season. It's definitely a huge weekly commitment complete with schlepping but so very rewarding in the connection to our customers and other farmers, and we're grateful to have been there. Two more Saturdays to catch us on Church St.
Otherwise events every weekend now so follow us on social media for locations and times and hope to see you and share some les collines love xo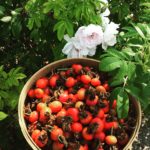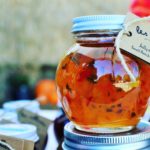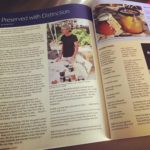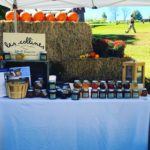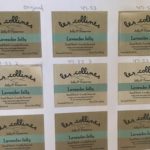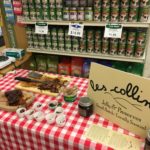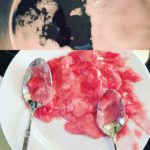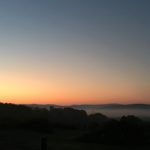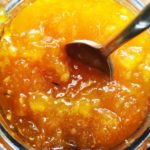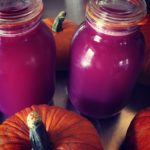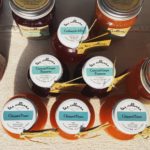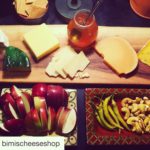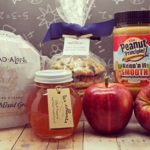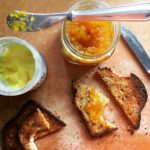 with thanks to P. Baptiste, Sheri Kiernan and Hudson Valley Bounty  for contributing photos.
link here for Sinatra's version of the classic song, heartbreaking perfection.